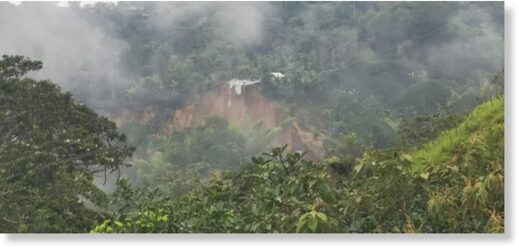 Long-term heavy rainfall caused a massive landslide in the department of Cauca,
southwestern Colombia, on 09 January 2023. Homes were destroyed and hundreds of victims were displaced.
The landslide occurred during the early hours of 09 January 2023 in the municipality of Rosas, Cauca Department. Disaster authorities said huge volumes of debris fell from slopes onto part of Highway 25 below, covering a 900-metre stretch of the road. Highway 25 is an important transport route between the cities of Pasto (Nariño department) and Popayán (Cauca department). The road is likely to remain closed for the next 2 weeks.
Colombia's National Unit for Disaster Risk Management (UNGRD) said several villages in the area are isolated. The Colombian Air Force was deployed to rescue victims by helicopter.