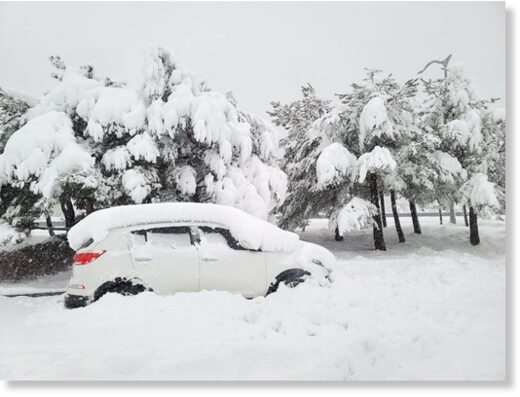 Over 100 traffic accidents have been reported amid heavy snowfall in South Korea's Gangwon province on Sunday, officials said.
Many parts of Gangwon province had heavy snow from Saturday to Sunday, including 55.9 centimeters of snowfall in the Misiryeong mountain ridge and 52.3 cm of snow in the Hyangrobong hill, Yonhap News Agency reported.
Heavy snow blanketed a section of highway in the coastal county of Goseong around noon, stranding about 10 vehicles in the area.