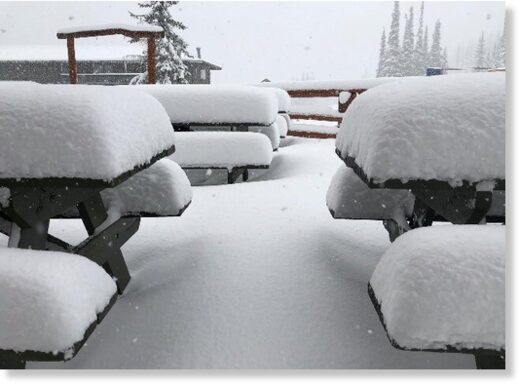 The four major ski hills in the Thompson-Okanagan are getting snow thanks to the recent freezing temperatures at higher elevations.
Here's a roundup of how much snow they've had and the plans to open for the ski and snowboarding season.
Sun Peaks Resort
Sun Peaks Resort near Kamloops received roughly 11 centimetres of powder between Oct. 13 and Wednesday night, Oct. 14, at the mid-mountain level, according to SnowForecast.com.

Another eight cm is expected to begin falling Oct. 16, according to the forecast.
The resort is expected to open Nov. 21 for the season.