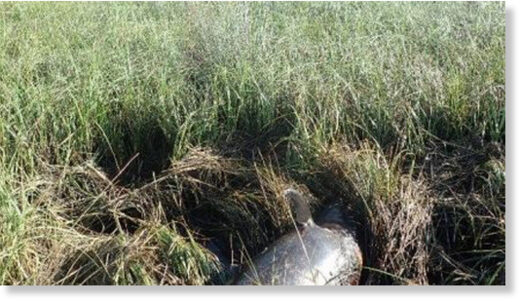 Six dolphins were found dead in an Alabama marsh last week in what experts call an "historic mass stranding."
A paddle boarder discovered the Atlantic spotted dolphins Friday in a Dauphin Island marsh, according to a Tuesday news release from the Alabama Marine Mammal Stranding Network. They seemed to have "stranded alive" several days before.
"This is the first mass stranding of its kind in the state of Alabama," the release says.
Atlantic spotted dolphins live in waters along the continental shelf and are also found in "deep, oceanic habitats,
" according to the ALMMSN
. It's rare for the species to strand on the Alabama coast, with the last documented occurrence in January 2018.