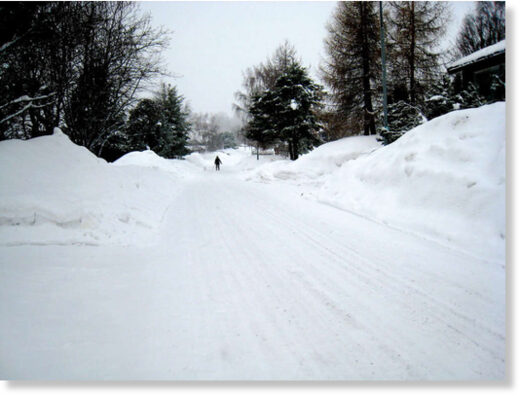 The snowstorm brought varying amounts around the City and Borough of Juneau and Southeast Alaska.
Meteorologist Rick Fritsch in the Juneau Forecast Office said they received 10 point 4 inches at their location on Back Loop Road. Over 13 inches was recorded atop Cordova Street in West Juneau. The number at the airport was not that high because winds there were blowing the snow off their measuring boards. So only 4 point 2 inches were recorded at the airport as a result. Auke Bay reported 6 point 5 inches.
There were greater amounts recorded in other Southeast locations including Petersburg which measured 15 point 8 inches. Hyder in southern Southeast Alaska had 30 inches, according to the forecaster.