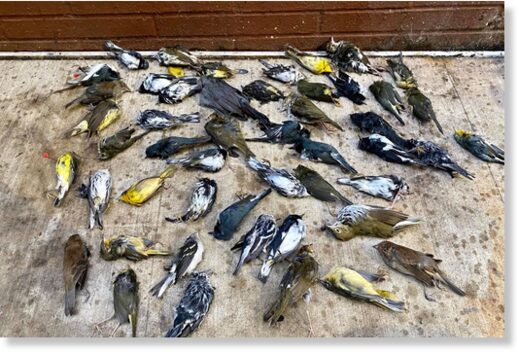 Stephen Maciejewski dropped to a knee on a Center City sidewalk Wednesday morning and gently scooped up a yellow-billed cuckoo that had smashed into a skyscraper and died on its way to Central America or the West Indies.
"This probably happened yesterday," said Maciejewski, a 71-year-old retired social worker and volunteer for Audubon Pennsylvania. He labeled a plastic bag with the time, date, and location, tucked the slim migrator into it, and continued his rounds.
Maciejewski gets emotional when he speaks about all the birds he finds, but nothing, he says, prepared him for what happened Friday.
"So many birds were falling out of the sky, we didn't know what was going on," he said, choking up. "It was a really catastrophic event. The last time something like this happened was in 1948."