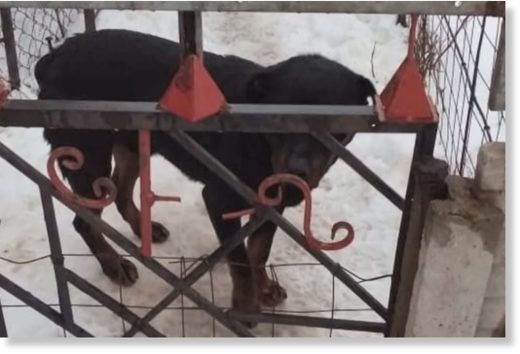 Denis, from Pishchanka, was with his grandmother when he was attacked by the dog and later found in a pool of his own blood
A four-year-old boy has died after his throat was ripped out by a Rottweiler in a savage attack at the family home.
The young victim was left in a pool of his own blood after the horrific incident in the village of Pishchanka in northeastern Ukraine's Kharkiv region.
The boy, Denis, died at the scene from his injuries.
The youngster and his grandmother Olga were planning to take a walk when the tragedy occurred.