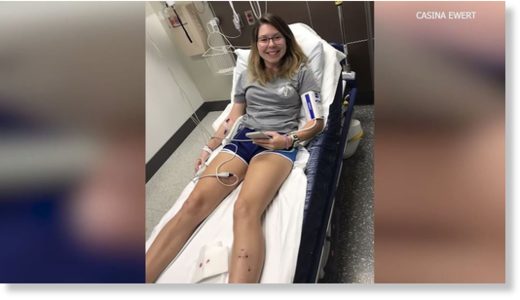 An alarming attack sent a girl to the hospital with multiple bite marks from an otter. The outraged otter forced its way into a home leading a mother to take action to make sure her family was safe.
We don't often hear about aggressive river otters,
but by fighting its way inside a home in South Lakeland,
experts said
this otter was definitely not acting normal.
"My husband's like, 'Case, you just alligator wrangled an otter in the living room!'" said Casina Ewert, the victim's mother.
The otter learned that you don't mess with a mother's instincts.
"I think life is full of surprises, and you should just be ready for whatever," said Casina.