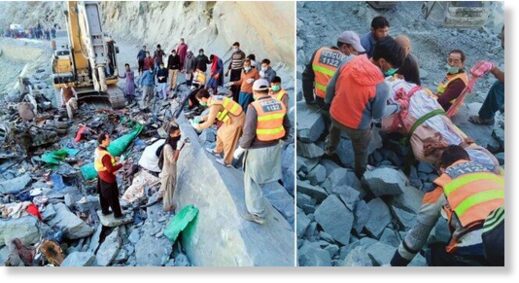 A landslide in northern Pakistan has buried at least 15 people in a minibus under tonnes of mud and rock, police have confirmed.
Rescue workers are desperately searching for survivors following the incident on Sunday on Skardu Road, in the Tangos area.
The Pakistani newspaper
Dawn
said 16 people on board had died, while two passengers had been dropped off before the tragedy. But police officer Wakil Khan suggested that the chances of finding anyone alive are slim.
He said the landslide overtook the vehicle that was travelling from the city of Rawalpindi in Punjab province to the scenic city of Skardu.