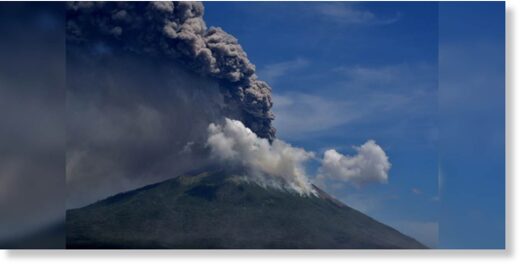 About 550 people fled home as the Semeru volcano on Indonesia's main Java Island released incandescent lava and hot clouds on early Tuesday, according to the Indonesian National Disaster Management Agency.
The agency spokesperson Raditya Jati said that 300 of these people fled to an observation post, and the rest stayed at shelters located in the Supiturang village.
The volcano, located in the Lumajang district of the East Java province, erupted at 1:23 a.m. local time on Tuesday.
It released lava of up to 1 km and hot clouds of up to 11 km towards the Besok Kobokan area, southeast of the summit.
At 3:00 a.m. local time, rain fell with the rain water mixed with the volcanic ash around the observation post.
"We estimate this condition happened due to the quite strong potential hot lava," Jati said.