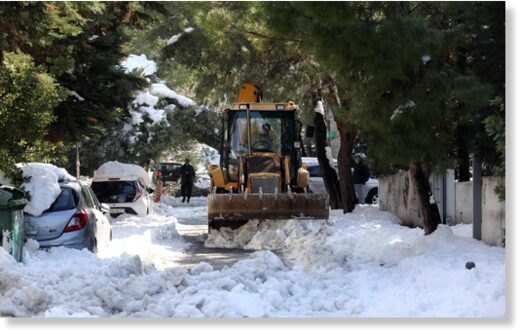 The cold weather front 'Barbara' hit Greece with snowfall that started late on Saturday continued on Sunday as far south as Central Evia, cancellations of boat schedules, and snow chains on tires required in Attica and sections of the Peloponnese.
Meanwhile, the Civil Protection, Fire Brigade, police, regional, and city authorities are meeting again since 11:00 on Sunday morning.
In Attica, traffic police has said drivers moving in the entire road network of the Attica prefecture must carry snow chains or other non-slip equipment. It also banned heavy trucks of over 3.5 tons from several highways. Authorities have also banned such trucks from sections of the Athens-Thessaloniki national road as well.