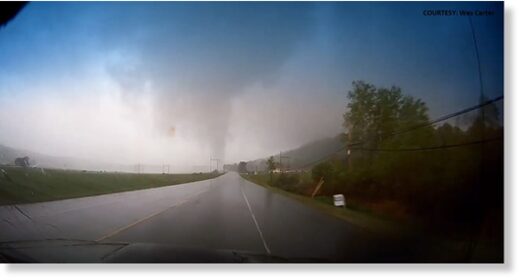 A rare EF1 tornado with maximum wind speeds of 90 mph
traveled between two New Hampshire towns bordering Vermont on Monday, National Weather Service meteorologists said.
Reaching 330 yards at its largest size, the weak tornado traveled 4.8 miles during the approximately six minutes it was on the ground, according to NWS Warning Coordination Meteorologist Donald Dumont.
He said it moved from the 4,800-population town of North Charlestown to the neighboring city of Claremont between 6:22 p.m. and 6:28 p.m.
The NWS verified that a dash camera video taken by a man driving a vehicle in Claremont accurately depicted the tornado that passed through the area, Dumont told
USA TODAY.