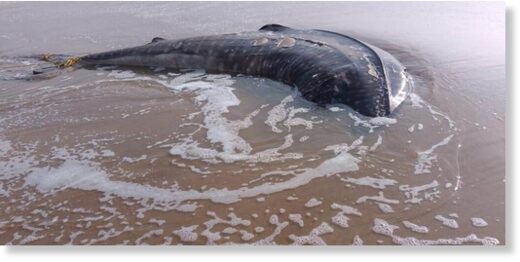 The carcass of a 20-feet-long whale shark washed ashore October 4, 2021, on Ramatara beach under the Kujang forest range near Bhitarkanika forest division in Odisha's Jagatsinghpur district.
This was the fourth whale shark found dead along Odisha's coast in 11 months.
The carcass of a 12-feet-long whale shark had washed ashore December 31, 2020, near the mouth of the Baradia river, three kilometres off the coast of Balasore district.
Fishermen found the carcass of a whale shark March 5, 2021, at Chandipur beach in Balasore district. A 15-feet-long whale shark died after getting trapped in a fishing net in the waters off Paradip August 12, 2021.