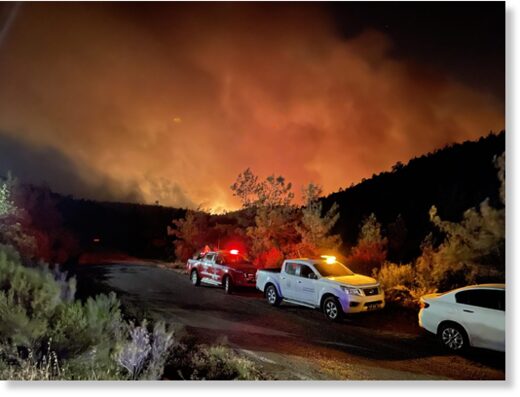 Firefighters battled a wildfire in southwestern Turkey from land and air on Thursday as
high temperatures and winds fanned the blaze and dashed hopes it was contained
, while authorities said they had detained a person in connection with the fire.
Scenes of burning woodland near the Aegean coastal resort of Marmaris sparked fears of a repeat of last year's fires that devastated tens of thousands of hectares (acres) across the region.
Reuters footage showed smoke billowing from hills and police water cannon vehicles helping firefighters as the blaze spread through the woodlands in the sparsely populated area.