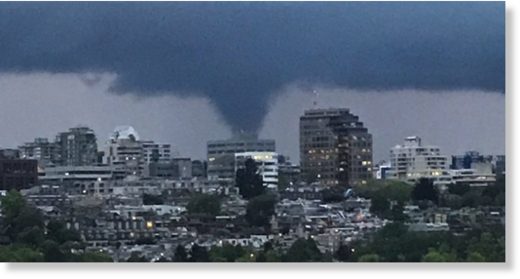 Tuesday evening's stormy skies over Metro Vancouver may have produced a funnel cloud.
Photos and a video posted onto social media show a funnel cloud hovering over the Fraser River delta near Vancouver International Airport. The distinctive weather formation was also seen from a distance in the southern horizon from downtown Vancouver.
A thunderstorm cell was reported in the area, but according to The Weather Network meteorologist Tyler Hamilton it is a tossup over whether this was a supercell, which is commonly associated with producing potent tornadoes.