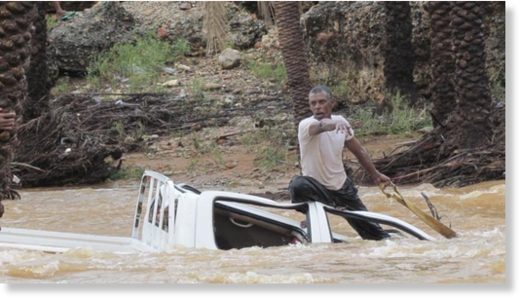 Floods have swept through Yemen amid heavy seasonal rains, leaving at least 16 people dead and flooding dozens of homes, security officials say.
The casualties were reported in eastern Hadramawt and southern Shabwa provinces, where it began raining late Wednesday, said the officials, who spoke on condition of anonymity because they were not authorised to brief the media.
Yemen's rainy season runs from April to the end of August.