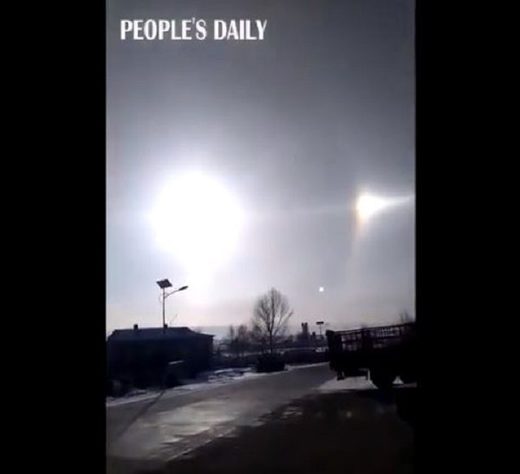 People are aware of the natural phenomenon that makes it look like there are three suns in the sky. But people in inner Mongolia, China, woke up to five suns.
A video shared by a page called Beautiful China on Twitter, showing five suns in the sky is going viral.
'What a spectacular wonder! Five suns are seen shining in the sky in N China's Inner Mongolia," the video shared by
People's Daily
, China was captioned.