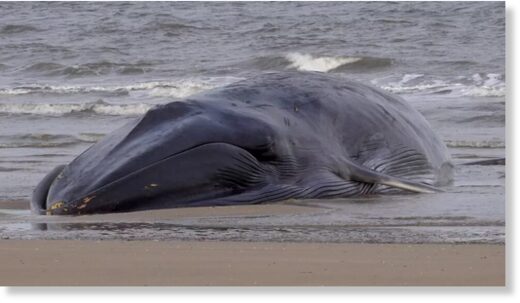 A whale has died after becoming stranded off the East Yorkshire coast.
The 55ft (17m) long creature was confirmed dead off Bridlington's South Beach at around 18:00 BST on Tuesday, British Divers Marine Life Rescue told the BBC.
It was believed to be a male fin whale, the world's second-largest animal after the blue whale.
Bridlington's mayor Mike Heslop-Mullens had earlier urged people to keep away while efforts were made to save it.