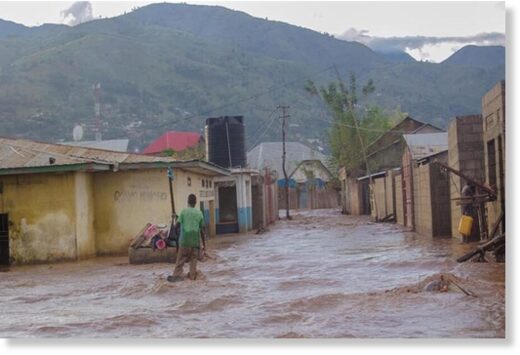 The government of the province of South Kivu in the Democratic Republic of the Congo (DR Congo) reports catastrophic flooding has caused widespread damage and loss of life in the province over the last few days.
Media reports suggest between 60 and 70 bodies have been recovered, with many more feared dead.
In a statement, the provincial government said heavy rains on 04 May 2023 caused several rivers including the Cibira/Cabondo and Nyamukubi to overflow, flooding villages including Bushushu and Nyamukubi in the Kalehe Territory.
The town of Kalehe sits on the shore of Lake Kivu, around 50 km (30 miles) across the lake from the Western Province of Rwanda where over 100 people have died in floods and landslides over the last few days.