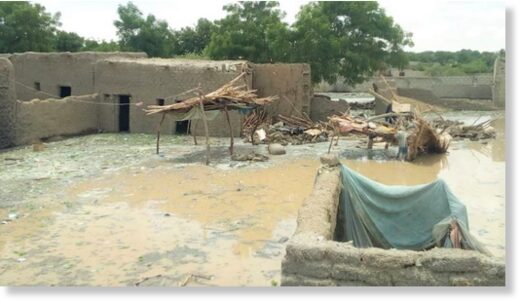 Nineteen people have died and over 50,000 have been affected by flooding in Niger since June this year.
The UN Office for the Coordination of Humanitarian Affairs (OCHA) reported that widespread floods triggered by heavy rain affected parts of Niger and neighbouring Mali from late June.
As of 30 July, 9 people had died, 20,174 people affected and 2,244 houses destroyed. The worst hit areas were the regions of Maradi and Tahoua, with respectively 13,667 and 4,173 people affected.
Flooding has continued, in particular after a period of heavy rain in early August.
The capital Niamey recorded 67mm of rain in 24 hours to 07 August. As of 08 August, the Niger river in the city stood at 5.8 metres, approaching Orange alert level (level 3 of 4).