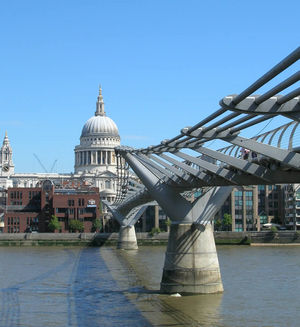 Britain's airspace was closed under false pretences, with satellite images revealing there was no doomsday volcanic ash cloud over the entire country.
Skies fell quiet for six days, leaving as many as 500,000 Britons stranded overseas and costing airlines hundreds of millions of pounds.
Estimates put the number of Britons still stuck abroad at 35,000.
However, new evidence shows
there was no all-encompassing cloud and, where dust was present, it was often so thin that it posed no risk.
The satellite images demonstrate that the skies were largely clear, which will not surprise the millions who enjoyed the fine, hot weather during the flight ban.
Jim McKenna, the Civil Aviation Authority's head of airworthiness, strategy and policy, admitted: 'It's obvious that at the start of this crisis there was a lack of definitive data.
'It's also true that for some of the time, the density of ash above the UK was close to undetectable.'