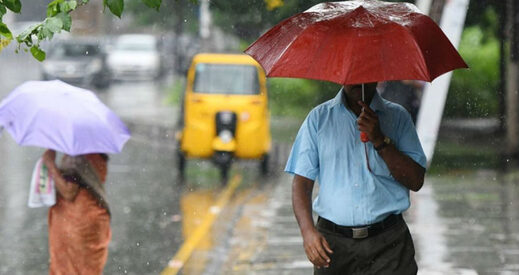 The sudden downpour on Tuesday left many roads inundated in Chennai and brought significant inflows into waterbodies.
The city recorded the highest quantum of rainfall on a single day in January since 1915.
While the northeast monsoon extending to January is not uncommon in Chennai, what came as a surprise was the intensity of rain lashing the city and neighbouring districts since Monday night.
Officials of the India Meteorological Department attributed it to an easterly trough over north Tamil Nadu.
Nungambakkam and Meenambakkam recorded 6 cm and 5 cm of rainfall respectively for 24 hours ending 8.30 a.m. on Tuesday. However, by 6.30 p.m., the two stations had recorded 8 cm and 10 cm rain respectively. Many other places, such as Taramani, received 12 cm, West Tambaram 10 cm and Poonamallee 7 cm.