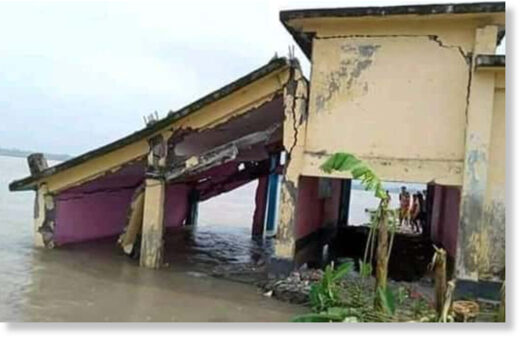 At least
60,000 people are marooned and road communication has been snapped in many parts of the districts
About 17,135 hectares of cropland has gone underwater in nine upazilas of Kurigram district during the fifth phase flooding triggered by the onrush of upstream water and heavy downpours.
The flood can damage homesteads and croplands of thousands in the district, say residents of these areas.
The local office of Bangladesh Water Development Board (BWDB) says the district experienced 156 mm rainfall in the last 12 hours
, from 10pm on Saturday to 10am on Sunday.