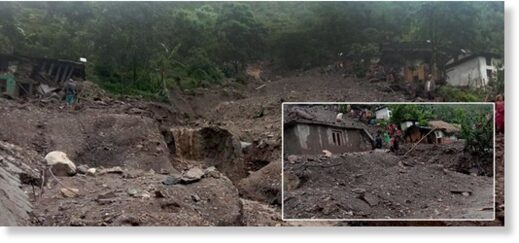 The landslide has displaced 400 people in the settlement and put 45 other households at risk of being swept away.
At least six people died and a person went missing in a landslide that occurred in Bajhang district on Saturday morning. Among the deceased, four are of the same family.
The landslide, which occurred at Mallesi Village in Ward No. 8 of Kedarsiyun Rural Municipality at around 1am, swept away 18 houses and damaged two others, locals say.
Rammati Jethara, 40, her 12-year-old son Prayag, her two daughters Shanti, 14, and Ashmita, 16, and 80-year-old Dale Jethara and 13-year-old Santu Jethara were buried to death, according to Suresh Jethara, a local resident.