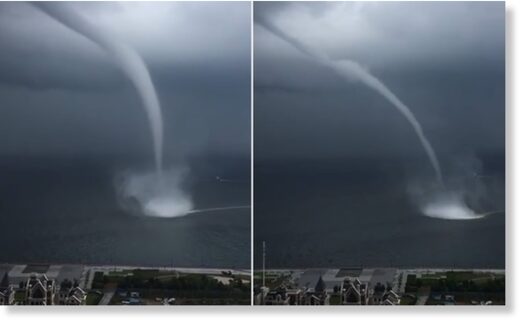 Two waterspouts descended on a coastal city in eastern China today, leaving the locals stunned.
Footage released by the meteorological authority of Dalian shows one of them looming over a business district in the afternoon.
The spectacle occurred at around 2pm near the East Harbour Business District, according to Dalian Meteorology Bureau.