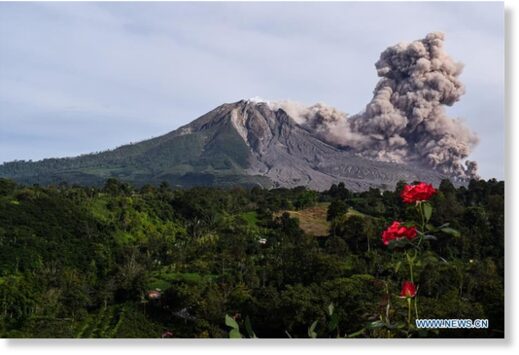 Mount Sinabung in Karo, North Sumatra, erupted again on Thursday morning, this time shooting hot volcanic ash 2,000 meters into the air while spewing a 1,500-m-high ash column that affected a number of areas in the regency.
The eruption occurred at around 7:52 a.m. local time and followed an eruption on Sunday in which the volcano ejected hot ash clouds but not an ash column.
"This is the first time this month that the volcano erupted hot clouds together with volcanic ash," Mt. Sinabung observation team member Armen Saputra told The Jakarta Post on Wednesday.