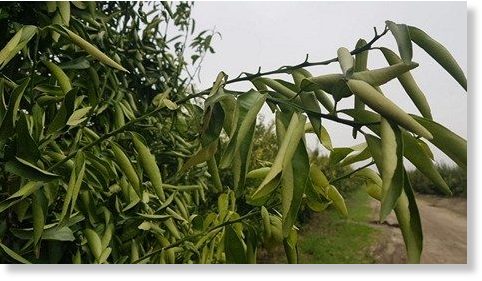 A heavy cold front hit Turkey with snow and temperatures dropping to -15°C in some parts of the country. Fruit and vegetable crops were affected, particularly citrus groves in the Adana region, the leading citrus fruit producer in Turkey
, boasting around 30 thousand hectares destined to the cultivation of oranges, lemons and tangerines.
Around 70% of companies have reported heavy damages, but the effects will be fully visible only in a few days' time. During 4-5 nights, the temperature dropped to -7°C. Luckily, most of the fruit has already been harvested, but the problem remains due to the typical effect of post-frost phylloptosis on plants as leaves wilt and tend to fall.