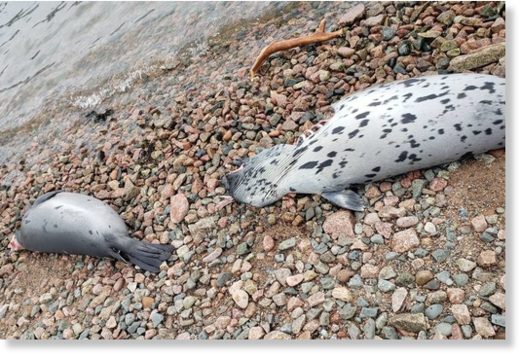 What was supposed to be a nice walk along a shore ended up being a tragic count of dead seals.
Jans Ellefsen, originally of Glace Bay and now of Halifax, was walking by the Fisherman's Wharf near the Englishtown ferry on April 4 when he noticed a couple of dead seals on the beach. As Ellefsen continued to walk, he continued to find more.
"It was shocking at first," he said. "I wondered how much further long this beach am I going to continue to see these seals?
I just continued to follow the beach line and found 20 plus along there."

The seals ended up appearing to be confined along about a 500 to 1,000-foot stretch and in different stages of decay.

"Their bodies looked perfectly fine, there didn't seem to be any signs of trauma," he said.

"There were a couple carcasses that didn't have any decay at all."