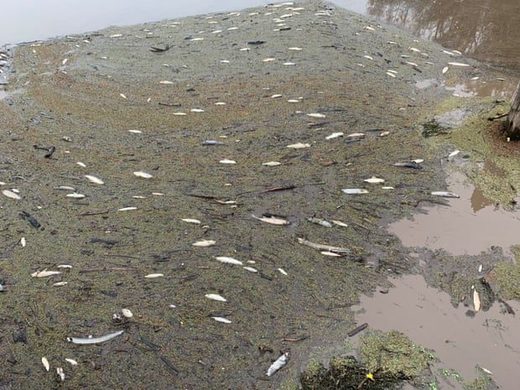 Hundreds of thousands of native fish are estimated to have died in northern New South Wales after rains washed ash and sludge from bushfires into the Macleay River.
Parts of the Macleay River - favoured by recreational fishers - have been turned into what locals described as "runny cake mix" that stank of rotting vegetation and dead fish.
One freshwater ecologist told Guardian Australia the i
mpact of the fish kill might be felt for decades to come
, with long-lived species like Australian bass hit hard.
The NSW Department of Primary Industries has been receiving reports of "hundreds of thousands" of fish dead in the river since December 2019.
Locals say rain in the past 10 days has seen more ash and mud from the parched and burned landscape running into the river.
The disaster on the Macleay River is
one of eight fish kills reported to the department this year
, with the cause of most linked to lack of rainfall.