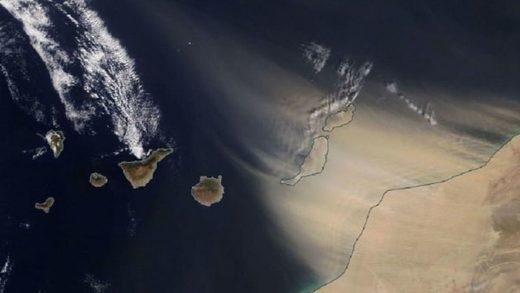 Airports on Spain's Canary Islands reopened on Monday although service was disrupted after a sandstorm hit the archipelago, airport authorities said.
All eight airports on Spain's Canary Islands reopened on Monday a day after a sandstorm shrouded the archipelago, forcing their closure, the transport ministry said.
"The overnight improvement in the weather has allowed the resumption of air traffic in all airports in the Canary Islands," the ministry tweeted.
ENAIRE, the public body that manages Spanish airspace, said flights had resumed after "an improvement in the haze".
Air travel was first disrupted on the archipelago on Saturday after strong winds carrying red sand from the Sahara shrouded the tourist hotspot, forcing flights to and from the islands of Gran Canaria and Tenerife to be cancelled or diverted.
The airports were reopened on Monday morning Spanish airport operator AENA said, but warned that they were operating with "reduced capacity". Travellers were advised to check the status of the flight with the airline.