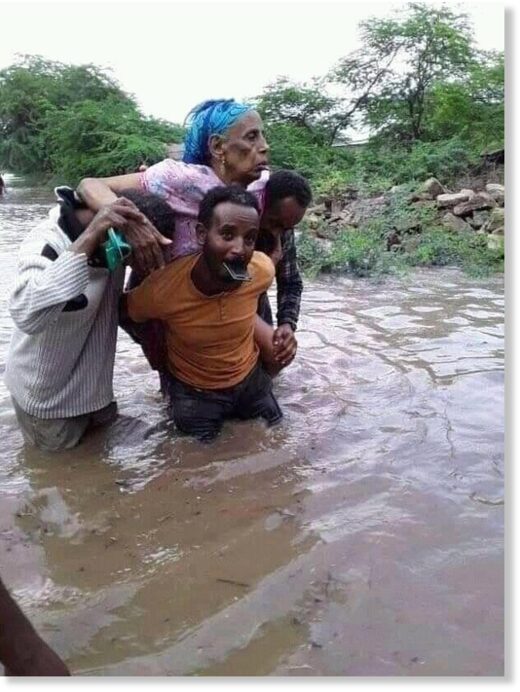 Heavy rain and flooding continue in Ethiopia, with over
500,000 people affected and around 300,000 displaced since July.
Unusually heavy Kiremt season (June to September) rainfall triggered flooding in the country from late July.
By early August the UN reported 30,000 people had been displaced, with many of them in the Afar region after the overflow of Awash River. The regions of Gambella, Oromia, SNNP and later Amhara were also affected.
In a report of 06 September, UN Office for the Coordination of Humanitarian Affairs (OCHA) said "heavy summer season (June-September) rains continue to cause flooding in many parts of the country. Some 500,000 people were so far affected, including some 300,000 displaced."