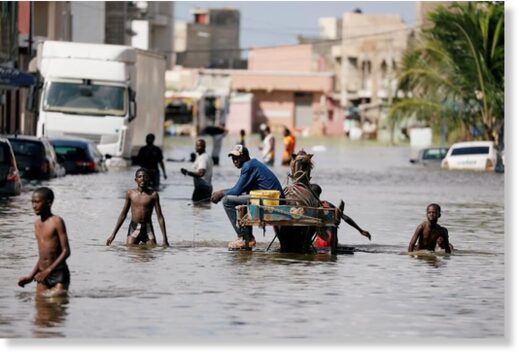 Nigerien student Hachimou Abdou has had to catch a boat to classes since river water swamped his route to university in the capital Niamey - one of about 760,000 people hit by severe flooding in recent weeks in parts of West and Central Africa.
Floods are common during the rainy season, but in recent years climate change, land degradation and poor urban planning have led to more frequent disasters as rapidly-growing cities struggle with
heavier-than-normal rainfall.
Burkina Faso, Cameroon, Chad, Ghana, Niger, Mali, Nigeria, Congo Republic and Senegal are among those worst-hit this year, with at least 111 people killed, according to latest figures from the U.N. Office for the Coordination of Humanitarian Affairs (OCHA).