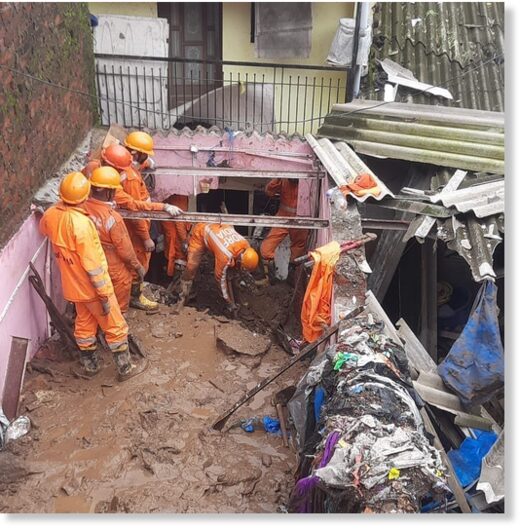 Heavy Monsoon rainfall in western India has caused widespread damage and triggered flash floods and several landslides in part of the country's largest city, Mumbai.
Mumbai International Airport recorded 235 mm of rain in 24 hours to 18 July, 2021, while the weather station at Mumbai-Colaba recorded 197 mm. Surrounding areas of Maharashtra state have also seen heavy rainfall, including Ratnagiri which saw 256 mm of rain during the same period.
Officials reported several home were destroyed in the Mumbai suburbs of Chembur and Vikhroli as a result of the heavy rain and rain-triggered landslides on 18 July.
Rescuers were working frantically to find survivors. According to the latest assessments,
at least 14 bodies have been retrieved from the collapsed buildings in Chembur, while 6 people have lost their lives in Vikhroli. Dozens of people were reportedly injured. Rescue teams fear more victims are likely trapped inside.