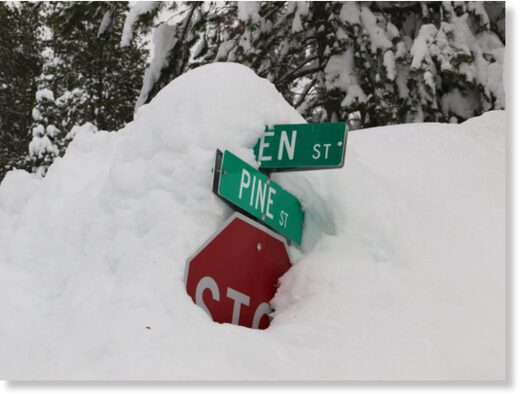 This story has been updated to correct the snow lab's elevation.
Almost 18 feet of snow fell in North Tahoe during December, more than any other December in the past 142 years.
Located at Donner Pass, U.C. Berkeley's Central Sierra Snow Lab reported

a whopping 214 inches of snow through the month.
On Dec. 27, the lab recorded 193.7 inches of snow, breaking the previous record of 179 inches set in 1970. An additional 20-plus inches fell between Dec. 27 and 31, cementing 2021 in the history books for the snowiest December on record.