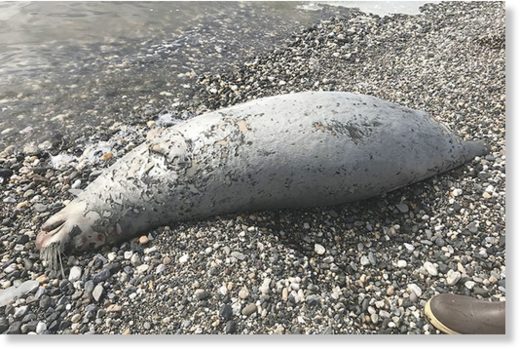 Ice seal strandings have dramatically increased in the Bering and Chukchi seas over the last two years, the National Oceanic and Atmospheric Administration said Thursday.
Strandings are being reported five times more frequently than they were in years before 2018, the agency said.

Since June 1 2018, NOAA has received reports of 282 dead ice seals in the Bering and Chukchi seas. In 2018, there were 119 ice seal strandings reported, while 163 have already reported this year. NOAA said they typically receive reports of about 29 ice seal strandings a year.
By mid-June this summer, communities along Alaska's western coast were noticing scores of dead ice seals.