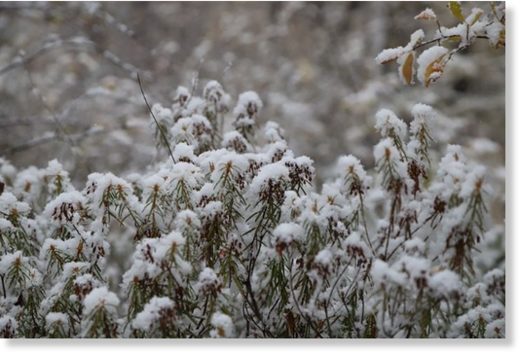 China's northernmost city Mohe in Heilongjiang province welcomed the first snow of the coming winter on Sunday,
about 25 days earlier than last year, said the local observatory.
"Affected by cold air, a strong northwesterly wind hit the city on Sunday and the temperature dropped by 8 C," said Yu Jiayi, a forecaster at the observatory.
"The lowest temperature over the following two days will be around-3 C
and it is expected to increase slightly on Thursday."
The region, regarded as the coldest in China, usually sees winters lasting eight months. Its record low is-52.3 C.
While mountains around the city are enjoying colorful autumn leaves, the falling snow has turned the whole city into a white fairyland.