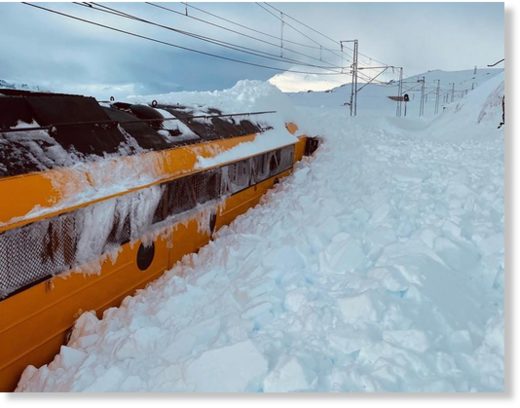 The world-famous Oslo to Bergen is finally back open after a landslide caused chaos on the rails.
Such was the weight of the snow that fell in the landslide on Monday afternoon, wooden structures built to protect the tracks collapsed and power lines were torn down.
Train driver Kjell Haugerud told
TV2
of the experience on the last train before the closure. "We couldn't see our hand in front of us," he said.
Haugerud, who has 40 years experience on the Bergen Line, described the need to stop the train every few minutes to clear the front windshield after the blades of the wiper broke under the stress of strong winds and heavy snowfall.