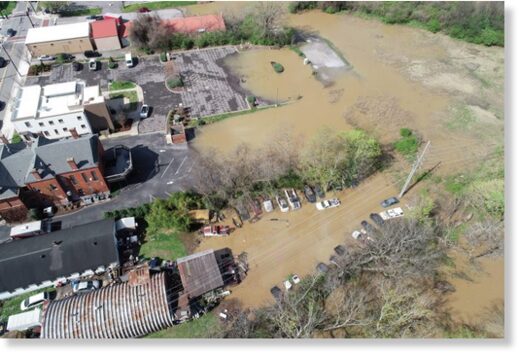 At least 4 people have died after flash floods and severe weather swept through parts of Tennessee USA on 27 March 2021.
State authorities said that severe weather crossed Tennessee on 27 March, bringing two rounds of heavy rain, high winds, flash flooding and tornado warnings. "The mostly localized impacts of the severe storms included flooding of homes and businesses, scattered structures damaged, closed roads, downed trees, and power outages," the government of Tennessee said.
NWS Nashville reported 8.65 inches (219.71 mm) of rain in Franklin between 27 and 28 March and 7.01 inches (178 mm) at Nashville International Airport.