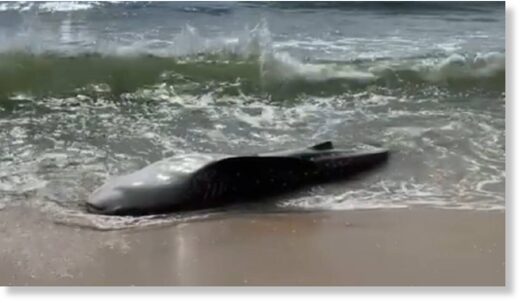 The remains of what appears to be a juvenile whale shark have washed up on Terrace Beach near Eden on Tuesday April 6.
Whale sharks are the largest fish species in the world and can grow to 10-15 metres, but Matt Azzopardi and his family who reported it to Fisheries and National Parks measured it to around four metres.
"It was an incredible experience - we thought it was still alive coz it was rolling in the surf," Matt said.
"It was quite surreal to see it, I paced it out myself to a conservative three and a half metres to over four metres."
Fisheries have since measured it to almost exactly five metres.
Matt made the find with his partner Allison Falzon and their two sons Mason and Jakim, sharing video to their Facebook page Shotgun Odyssey - Travel Oz.