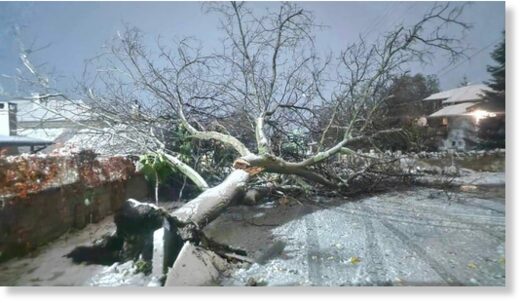 Gale-force winds and heavy rain and snow hit large parts of Bulgaria on Sunday, claiming the lives of two people and causing severe damage and disrupting power supply in towns and villages, officials said on Sunday.
Residents in eastern Bulgaria, that was hit hardest by the storm said they had never experienced such weather.
A state of emergency has been declared in the Black Sea city of Varna, where officials said the extreme weather poses serious risks to the population. The port city was struck by gale-force winds and torrential rain mixed with snow.