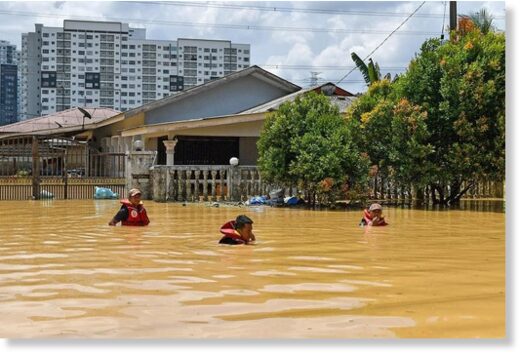 Heavy rain resulted in floods in some Malaysian states, with nearly 1,000 people moved to evacuation centres on Monday.
Deputy Prime Minister Zahid Hamidi said as at noon on Monday, six districts in Selangor, Perak and Pahang were affected by floods, with 881 victims from 237 families evacuated to 12 temporary flood relief centres.
No deaths have been recorded so far, said the National Disaster Management Agency.
Malaysia's weather agency also issued an adverse weather warning for three days until Wednesday.
It said that thunderstorms with heavy rains and strong winds are forecast to hit most areas in the western region of the peninsula, northern Sarawak and the western part of Sabah in the late afternoon until evening.