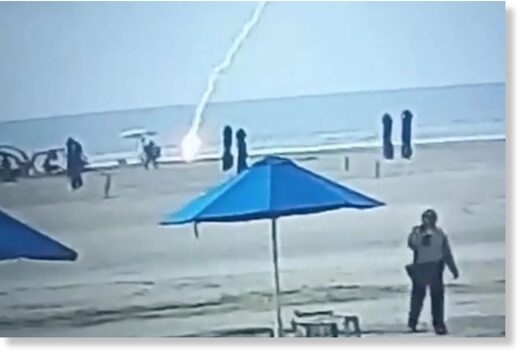 A mum-of-two was tragically killed by a lightning bolt while enjoying a family holiday in Cartagena, Colombia.
Froilanis Maireth Rivas Roman, 34, was caught in a thunderstorm on the beach and was struck by lightning as she walked in the Caribbean surf. CCTV footage shows the horrifying moment when Froilanis was hit by a massive electric flash and instantly fell to the ground.
Another beach-goer nearby also felt the shock but seemed to escape the full force of the strike. Shocking phone footage taken by stunned beachgoers shows hairdresser Froilanis lying flat on her back as the sea surrounds her.