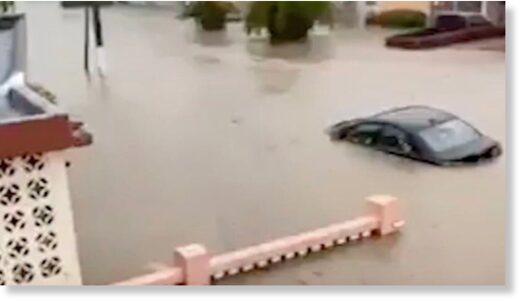 Almost half a million people are without electricity in Puerto Rico due to the passage of the Isaías storm, which has also caused landslides, floods and has left some roads, most of them in the interior of the island, cut by the fall of power lines and/or vegetation, all in the midst of the coronavirus pandemic.
Tropical storm Isaías this Thursday put his finger on the weak electrical system of Puerto Rico, which according to the main union, the Union of Workers of the Electricity and Irrigation Industry (UTIER), has left "about half a million" ( 431,568) without electricity and according to PREPA, 27% of the 1.5 million subscribers that the island's main electricity company has.
Most have been without light since this morning in the heat of the storm, mostly due to the fall of the power line by winds with gusts of up to 56 miles per hour (90.12 kilometers per hour) that have been reached according to registers.