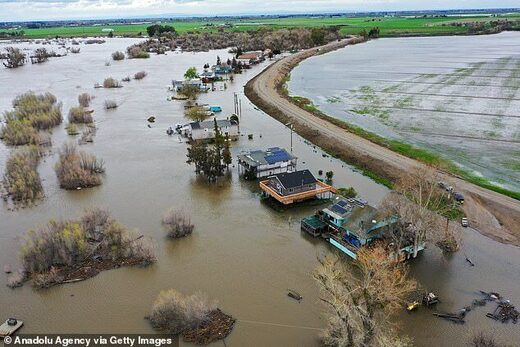 A 'bomb cyclone' slammed into San Francisco Tuesday evening in the latest severe storm to hit the West Coast, devastating the region with hurricane-force winds and torrential rainfall.
The weather front is the latest
major storm
to hit the region this year, where it unleashed flash floods and blistering wind gusts throughout the Golden State.
At least one person died after the gusts - which reached upwards of 78mph - caused a tree to fall near Portolla Valley. Meanwhile, more than 230,000 residents across California had their power wiped out in the storm.
Glass from a San Francisco high rise reportedly plummeted to the ground after the storm swept in late afternoon, however no injuries were reported from the incident.