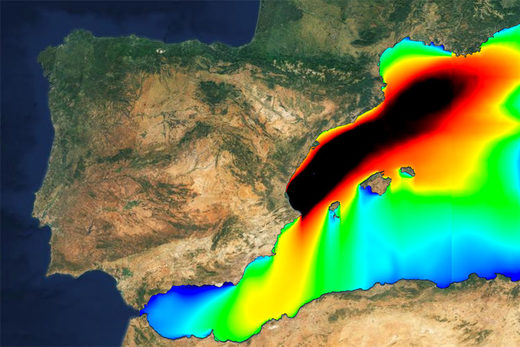 On January 20, 2020, Spain's Ports of the State announced the largest significant wave height in recorded history in the Mediterranean Sea.
According to the Spanish meteorologists and oceanographers, Storm Gloria generated a record-breaking significant wave height of 8.44 meters (27.69 feet) off the port city of Valencia, in Spain.
The previous significant wave height record in the Mediterranean Sea had been set at 8.15 meters (26.73 feet) and was recorded in 2003 in Mahón, Menorca.
The authorities estimate that this time, Storm Gloria produced waves of 13.5 meters (44.29 feet).
Storm Gloria, which continues to affect much of the western Mediterranean, including France and Portugal, has already smashed several significant wave height records according to the network of deep-sea buoys.
This historical maximum, the highest data measured in the western Mediterranean, has been obtained by an ocean buoy located near Valencia.