Earth Changes
---
Lucia Binding
Sky News
Mon, 10 May 2021 12:23 UTC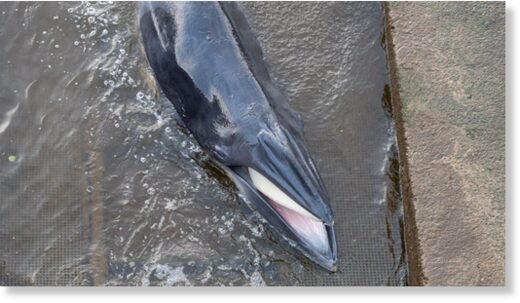 A small whale which was freed in Richmond overnight is being monitored after it was seen swimming upstream in a different stretch of the River Thames.
The whale, thought to be a young minke whale, was first spotted at Richmond Lock and Weir at around 7pm on Sunday.
Hundreds of people gathered after the mammal, which was between three to four metres long, became stuck on the lock's boat rollers.
The Port London Authority (PLA) told Sky News the whale was freed at 1am after a joint operation by the London Fire Brigade, a Royal National Lifeboat Institute (RNLI) crew, and the British Divers Marine Life Rescue.
It has now been spotted at Teddington Lock where Twitter user Fiona Adams said the RNLI was in attendance.
"The whale has returned up river to #Teddington Lock.
@rnli_teddington
in attendance monitoring the situation. Husband monitoring from a safer distance on shore," she wrote.
---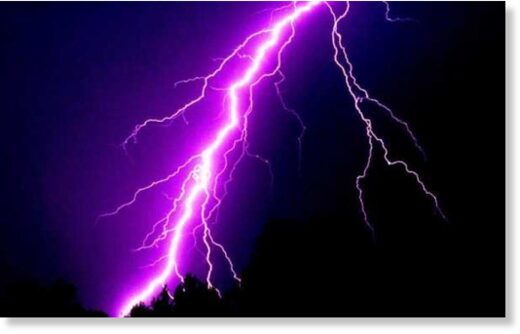 Four children died in lightning strikes in Ramagrh and Latehar districts on Sunday. Ramgarh SDPO Kishore Kumar Rajak said two children identified as Vikas Bhuiyyan (10) and Kundan Bhuiyyan (8) were killed in Maliagadha area under Mandu police station. Both the kids were collecting mango beneath the tree during the storm when lightning struck.
Police said that they received a report regarding the deaths from the locals and the autopsy of the bodies would be carried out soon.
In another incident at Latehar, Karan Singh (12) and Pankaj Singh (10) died under the Manika police station while four others identified as Ranjan Singh (6), Satyam Singh (5), Anita Kumari (7) and Rupesh Singh (12) were injured when lightning struck while they were playing in the open field. The injured are undergoing treatment at the local government hospital. The incident happened in Sadhwadih village.
Earlier in the day, the weather office had issued a statewide alert on thunderstorm and lightning and warned people against venturing out in the open during storms.
---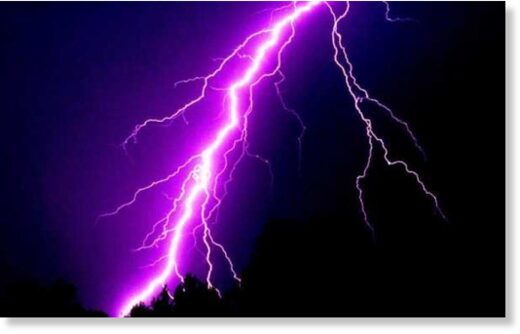 A shepherd lost 17 of his goats when lightning struck them at Mela Prancheri village near Manur on Sunday evening.
Police said Chelladurai (52) had taken his goats to the fields for grazing.
Around 5 p.m., it started raining and lightning struck the goats killing them on the spot.
The villagers demanded compensation for the shepherd.
---
Richard Davies
Floodlist
Mon, 10 May 2021 11:47 UTC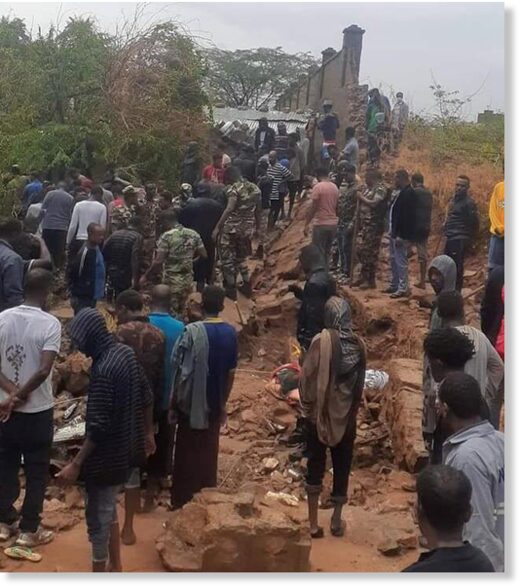 Nine people died when a wall collapsed on residential houses following hours of heavy rain in Dire Dawa city, Ethiopia, on 02 May 2021.
Deputy Inspector Bantalem Girma, Head of Public Relations Division of the Dire Dawa Administration Police Commission, said the accident took place at Kebele 03, known as Shementeria,
after 4 hours of heavy rain that began early on 02 May 2021. The Deputy Inspector said a 50-meter-high wall collapsed on three houses, killing 9 people.
Rainfall figures show the city recorded 83mm of rain in 24 hours to 03 May 2021.
At least 4 people died in the city in similar circumstances in late April last year.
Recent heavy rainfall also caused buildings to collapse in neighbouring Somalia. At least 16 people died in the capital, Mogadishu, after heavy rain from 07 May 2021.
---
Richard Davies
Floodlist
Sun, 09 May 2021 18:24 UTC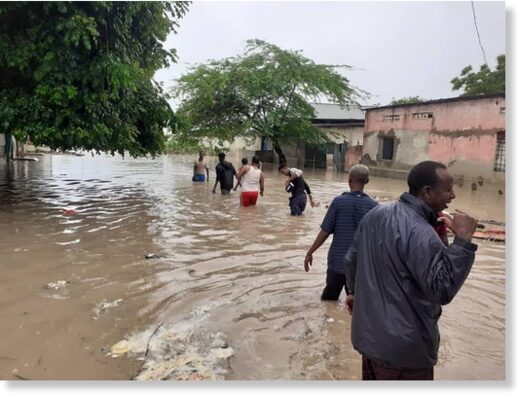 The Somali Red Crescent Society (Somali RC)
reports that at least 9 children have died after heavy rainfall caused the collapse of a house in Mogadishu
, capital of Somalia.
Heavy rainfall struck on 07 May 2021, causing severe flash flooding in the city, causing buildings to collapse in Wadajir District.
Somali Red Crescent Society Director of Organizational Development and Communication, Abdulkadir Afi, said via Social Media, "Sadly 9 children rushed to hospital following the collapse of a house in Mogadishu have succumbed to their injuries. Rescue efforts still ongoing and our Somali RC ambulances continue to attend to the wounded. Heavy rains have caused flash floods and structural damage in the area."
Local media reported further fatalities after heavy rains damaged makeshift shelters for Internally displaced people (IDPs) in the Garasbaley area on the outskirts of the city on 08 May 2021.
---
Richard Davies
Floodlist
Sun, 09 May 2021 18:18 UTC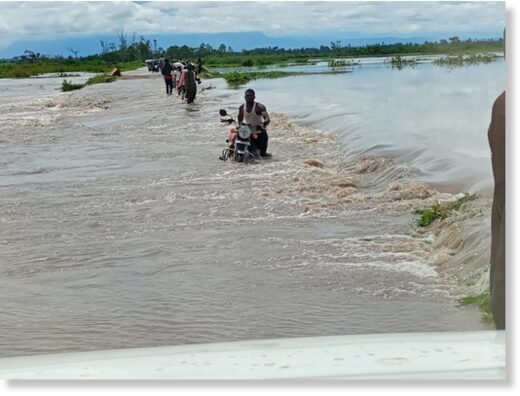 Thousands of people have been affected by flooding in Eastern Region of Uganda
after days of heavy rainfall caused rivers to overflow.
Flooding struck in Butaleja District in Uganda's Eastern Region from around 06 May 2021. Two days of heavy rain caused the Manafwa and Nakwasi rivers to burst their banks.
Homes were damaged, displacing or severely affecting thousands of residents. Crops have been destroyed and several roads blocked, disrupting transport and livelihoods. One person was missing, assumed dead.
A local official said this is some of the worst flooding seen in the area. The official said areas of 7 sub-counties in the district have been flooded and
estimated as many as 15,000 families have been affected.
Meanwhile Uganda Red Cross also reported heavy rain and strong wind in Moroto district, Northern Region of Uganda on 07 May causing severe damage to houses.
---
ERWIN P. NICAVERA
Sun Star
Sun, 09 May 2021 18:06 UTC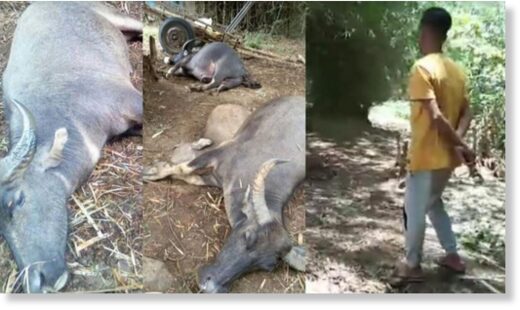 FOUR carabaos were struck to death by lightning in Purok Kalubihan, Barangay Bacong in Bago City over the weekend.
Eighteen-year-old Carlo Dellosa, whose family owns the carabaos, recalled that the rain poured around 12:30 p.m. on Saturday.
Dellosa said the rain did not last long. The weather got hotter afterward.
"We then heard a strong sound [thunder] following a spark. It seemed that the lightning really hit something," he said, adding that "it was too close to the ground."

About 20 meters away from their house, they noticed that the four carabaos fell on the ground.

Upon checking on them, the family confirmed that the carabaos were the ones hit by lightning.
---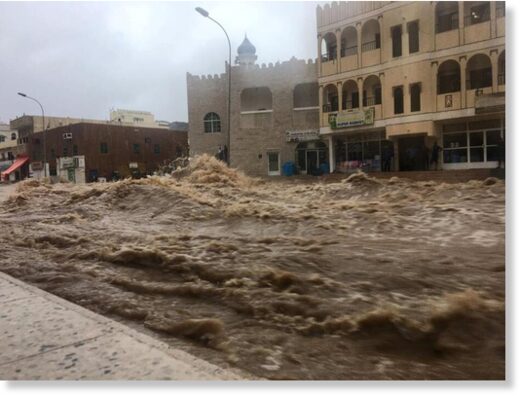 Heavy rain flooded parts of Oman on Thursday, damaging properties and injuring dozens of people, state media reported.
Oman Television broadcast video of water-logged roads, damaged shops and partially submerged vehicles in the densely populated regions of Al Dakhliya and Al Batinah.
Oman's meteorology office said more seasonal rains are expected in the next few days.
The floodwaters have dampened Eid spirits.
---
---