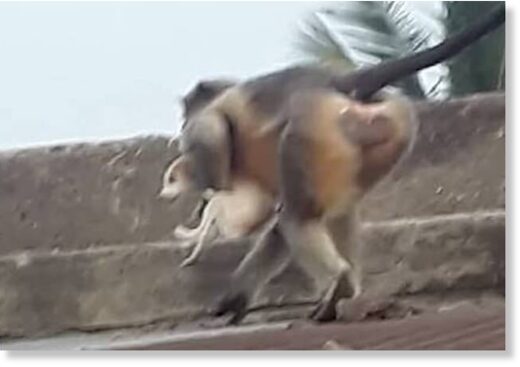 Over the past month, the villages of Majalgaon and Lavool in Maharashtra, India, have witnessed increasing violence from local monkeys towards dogs. According to local reports, as many as 250 dogs have been killed by the primates who would drag them to the top of trees and buildings and then throw them to their deaths.
One shocking picture shows a monkey carrying a puppy to the edge of a building, ready to throw it to the ground.
Video footage shared by thousands online showed chases between dogs and primates in the streets and local people visibly frightened by the fights.
The reason behind so much violence is reportedly revenge.
It was reported a pack of dogs mauled a baby monkey to death which started the war between the two local species.