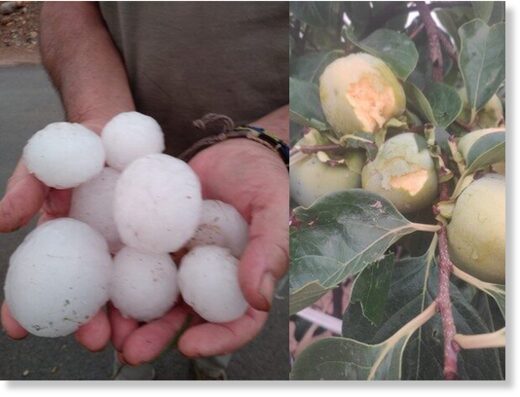 Last weekend, the agricultural sector in the Spanish Region of Valencia was affected by another hailstorm that hit approximately 17,200 hectares of crops throughout the province of Valencia, according to initial estimates of the Valencian Association of Agricultural Producers (Ava-Asaja).
The hardest hit were the areas of Casinos, Llíria, Domeño and part of Pedralba,
with around 8,000 hectares of damaged persimmons, citrus, and almond trees and vegetables that were ready for the harvest. Hailstones of considerable size hit the crops hard, causing the fall of fruits, defoliation and damage to the wood. As for the degree of affectation, Ava-Asaja estimates that the extent of the damages is highly variable, with some fields having lost practically the entire harvest.