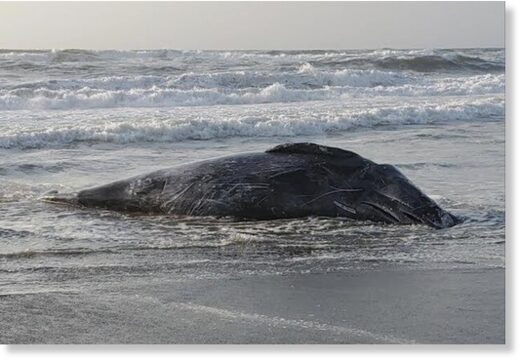 A 27-foot gray whale has washed ashore on Samoa Beach near the Samoa Drag Strip.
Stranding Coordinator for the Marine Mammal Stranding Program Allison Lui told the
Outpost
that the female, subadult whale was reported to be dead when it first washed up on the beach Tuesday evening.
"We were able to conduct an external exam and collect samples yesterday," Lui said. "Sample analysis takes some time so the results are not available just yet, but we will be coordinating with our partners at the West Coast Marine Mammal Stranding network to confirm our findings in the near future."