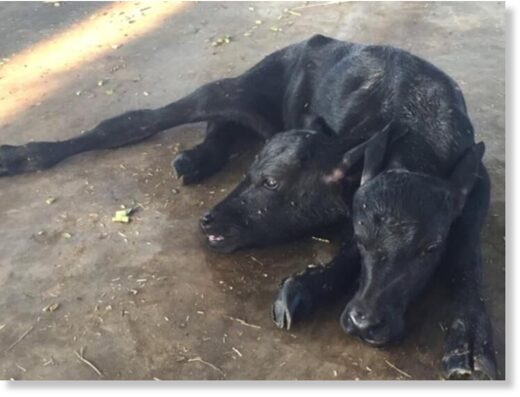 The animal kingdom is miraculous! A recent sight made us believe in its miracle even more.
A buffalo gave birth to a rare two-headed calf in Rajasthan's Pura Sikrauda village of Dholpur district. The newborn calf has two necks, two mouths, four eyes and four ears.
As soon as the calf was born it became the centre of attraction in the village as locals flocked to take a look at the animal themselves.
Veterinarian Gudde Singh said the buffalo gave birth to the calf without the help of any specialist. He added that the calf is completely healthy and is being taken care of in a normal matter. However, the villagers are still regarding it as a curious specimen.