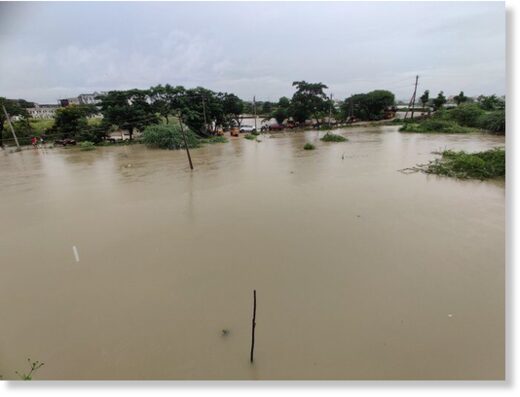 Heavy rain brought by a Low Pressure Area over the Bay of Bengal caused flooding in the states of Telangana and Andhra Pradesh in India from 06 September 2021
. As much as 390 mm of rain fell in 24 hours in Telangana.
Local media reported flooding in Karimnagar, Rajanna Sircilla, Khammam, Warangal and Bhadradri Kothagudem districts in Telangana.
Heavy rain from the Low Pressure Area fell on ground already saturated by rainfall during the previous 6 days. Roads were swamped
and traffic brought to a standstill in low-lying areas of Warangal city. Damaged roads left some rural areas isolated.
According to reports, at least 3 people have lost their lives as a result of the flooding in Telangana. In separate incidents, 2 people died in Bhadradri Kothagudem district and another in Warangal district.